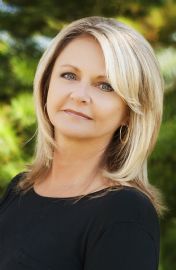 Yuohonia Gilbert-Settle, Realtor®
937.321.3860
As your Realtor, Yuohonia will be an advocate for you. Whether you are buying or selling, she will work tirelessly to promote your best interests. If you are selling, she will work with you to get you the fairest price, in the least amount of time, by using state-of-the-art technology, team collaboration and customized marketing materials along with professional photos and video. If you are buying, she will work hard to provide you with the best information and market data to inform and assist you so you can be a well-equipped buyer with the strongest possible negotiating position.
Yuohonia understands that buying and selling real estate can be stressful. As a full-time Realtor®, she will work hard to lower your stress level and make your experience as pleasurable as possible. She will accomplish this through constant communication and by being accessible whenever you need her. If you read her reviews on Zillow it will tell you a lot about her work ethic and character - https://www.zillow.com/profile/ygilbert/
Yuohonia has been a Dayton area resident her entire life. She loves the Dayton area and all that is has to offer! She is married and has three children, one stepdaughter, 10 grandchildren and two great grandchildren. When she is not working with her clients she enjoys spending time at family gatherings and cookouts or just sitting by the pool. She really enjoys the time she spends with her grandchildren and takes every opportunity to attend their sporting event and school functions.
Whether you are a Seller or Buyer, Yuohonia wants to give you the service you expect and make your real estate experience a memorable one. Her goal is to make sure you receive the level of service that she would expect to receive.
Competent, Caring and Committed To Her Clients!