Shopping for a home before getting preapproved for a mortgage is the equivalent of walking into a grocery store with an empty wallet.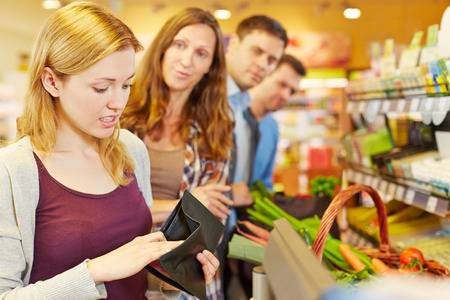 Yet, many homebuyers don't get a loan preapproval before starting their new home search. So, what is a preapproval vs. a prequalification?
Preapproval: The lender verifies the borrower's information and documentation to determine exactly how much it would be willing to lend to that borrower.
Prequalification: The lender relies on information provided by the buyer to estimate how much the borrower could qualify for.
The preapproval has more value because the documents necessary for a preapproval are the same you would need to get a mortgage. Being prepared and having the necessary documents to your lender make the mortgage process go more quickly and smoothly because it helps speed up the underwriting and loan approval process, This will also allow adequate time to correct any errors on your credit report.
Documents that most lenders will need:
Most recent pay stubs (minimum 30 days)
Two months' worth of bank statements of all types of accounts (all pages)
Last two years' W-2s.
Last two years federal tax returns.
Photo ID
Here are three reasons it's better to get a mortgage preapproval before you go house hunting.
1. The competitive market
With a market that is as competitive as this market is, you need to be preapproved. Waiting to the last minute could mean you miss out on your dream home, while someone with a preapproval moves in! Getting preapproved is quick and easy and many times it can be done online.
2. No preapproval, no accepted offer
In a market where a seller may receive multiple offers you don't want to be the one without a preapproval. One of the most important things to a seller, after price and terms, is whether or not the buyer is already preapproved. They are more confident in accepting your offer with a preapproval letter from your lender.

3. You need to know where you stand
Before you start your house hunting you need to know what you can afford. In addition, you need to understand the monthly cost of purchasing a home, including principal, interest, taxes and insurance. You might be able to afford a more expensive home, but you might not like the monthly payment. Knowing what you can afford and the related costs will help you narrow your home search to those homes in the price range you are comfortable with. Don't fall in love with a house you cannot afford! Get preapproved!